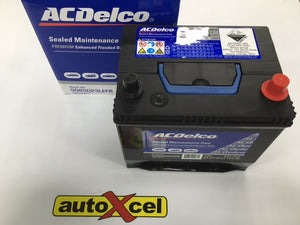 Product description
This EFB type battery suits Subaru VX & Impreza 2012-on petrol models that uses stop start technology.
The new range of ACDelco EFB batteries feature key new technologies to meet the demanding requirements of modern vehicles with Stop/Start technology.
With the ability to handle a greater depth of discharge, EFB batteries are also the right choice for high demand applications such as taxi's, couriers and off-road vehicles.
Product specs

L229mm x W172mm x H203mm